Our Partners & Affiliates
About SpecializedRx
Headquartered in Fridley, MN, SpecializedRx Products, LLC is an FDA registered (FDA Establishment Identifier: 3014383211) pharmaceutical excipient manufacturer and repackager providing innovative products for the pharmacy, pharmaceutical, medical device, and related industries. Since 2013, SpecializedRx has been innovating pharmacy compounding products to help meet the needs of the changing pharmacy practice worldwide.
The SpecializedRx mission is to meet the business needs of our customers for specialized, innovative, high quality, cost effective products that help to change lives by improving healthcare. Personalized customer service, continuous focus on delivering a consistent quality product, attention to detail, and the specialized pharmaceutical and device products offered and continually developed, fundamentally place SpecializedRx in a category on its own.
Click HERE to view SpecializedRx featured products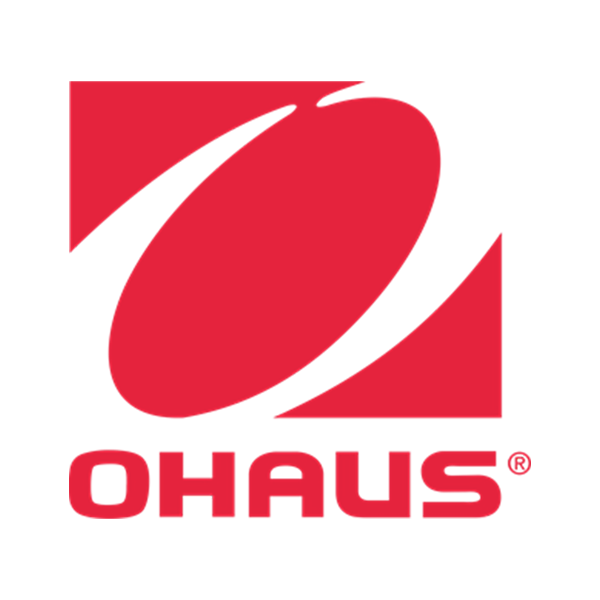 About OHAUS
Pharma Source Direct is an official distributor of OHAUS products! Receive up to 20% off your OHAUS purchase.
THE OHAUS ADVANTAGE:
OHAUS has been producing safe, precise, and reliable scales, analytical instruments, and laboratory equipment since Gustav and Karl Ohaus founded the company in 1907. We have evolved alongside the industries we serve, ensuring we not only meet their needs today, but anticipate their needs of tomorrow. This is the OHAUS Advantage – built on the core principles of Trust, Agility, Ingenuity, and Commitment.
More than a Century of Precision and Reliability:
When your work relies on consistent results, you need to trust that your equipment will deliver day after day, project after project. OHAUS has built this trust for more than a century, working with our customers across a global network of 20 countries on six continents. Circumstances, languages, and job specifications vary, but that level of trust never does.
Click HERE to view featured OHAUS products
About the LDN Research Trust
Pharma Source Direct is a proud member of the LDN Research Trust Marketplace
The LDN Research Trust Charity works to raise funds for research trials. The LDN Research Trust has helped over 100,000 people obtain LDN from a General Practitioner or Consultant, either through the National Health Service or by private prescription. The LDN Trust is proud to have helped people not just in the UK, but in countries throughout Europe; as well as the USA, Canada, West Indies, Australia, New Zealand, and beyond.
By raising awareness of LDN and funding clinical trials that will be published for the benefit of the public, The LDN Trust hopes to achieve the ultimate goal for everyone to be prescribed LDN by the NHS and around the world, for all conditions where LDN could be of benefit. The LDN Research Trust is a non-profit Registered Charity, and everyone is a volunteer. Only expenses for the running of the charity will be taken, and these will be at cost.
Click HERE to visit the LDN Research Trust today to learn more!
About the American College of Apothecaries (ACA)
Pharma Source Direct is an official Corporate Member of ACA! Ask your representative about discount codes to save $100 on any ACA Compounding Training Course!
"Transforming pharmacy practice through innovation – one patient at a time."
The American College of Apothecaries was founded on May 9, 1940 in Richmond, Virginia. In 1978, the Research & Education Foundation was established, and in 1998 the American College of Veterinary Pharmacists began. The existence of these three separate entities allows for the provision of numerous benefits to the Fellowship and the profession. Our Research & Education Resource Center was founded in 1998 in Bartlett, Tennessee.
Click HERE to visit the ACA website today to learn more!
About the Alliance for Pharmacy Compounding (A4PC)
The Alliance for Pharmacy Compounding is the voice for pharmacy compounding, representing compounding pharmacists and technicians in both 503A and 503B settings, as well as prescribers, educators, patients, and suppliers.
Their passion for compounding is fueled by their members' passion for patients and the medications they create. APC is focused on strategies to assure that millions of patients can continue to access those compounded medications.
A4PC's commitment – not only to their dues-paying members but also to their patients — is to lead, to influence, to speak, and to serve so that the practice of pharmacy compounding is not merely preserved, but is elevated as a key component of health care delivery for millions of patients across America.
Want to know more about the kinds of issues A4PC is working on? Click HERE.
Pharma Source Direct – The

Gold Standard


in Pharmaceutical Compounding Wholesale Quality.
Contact Pharma Source Direct to learn how your patients can benefit from our robust approach to Quality and continuous improvement.