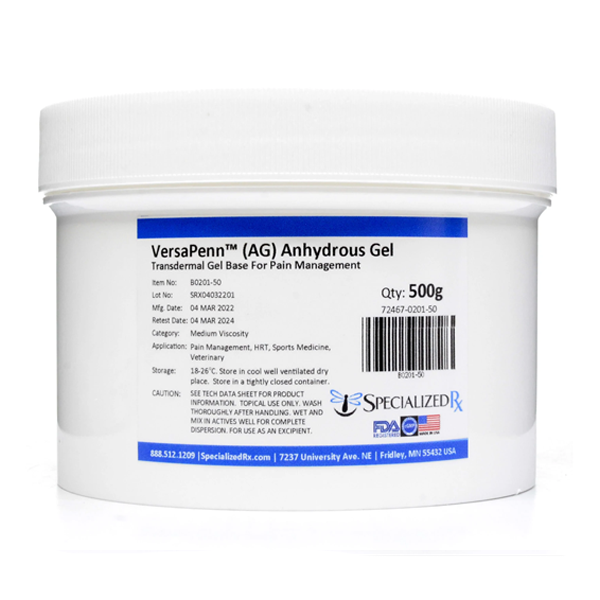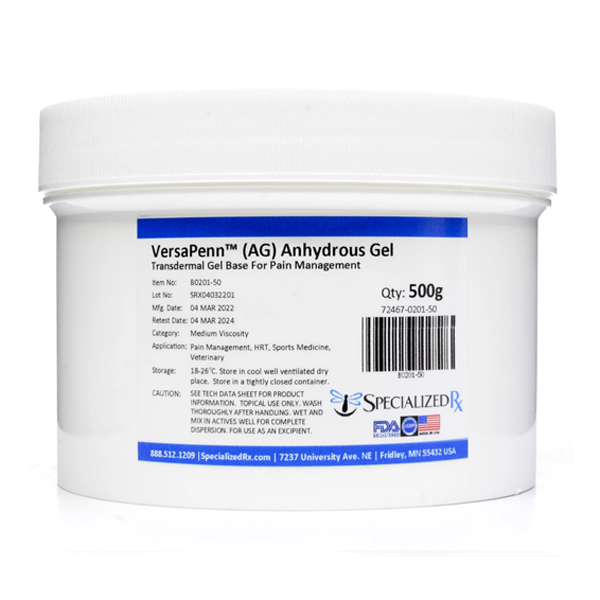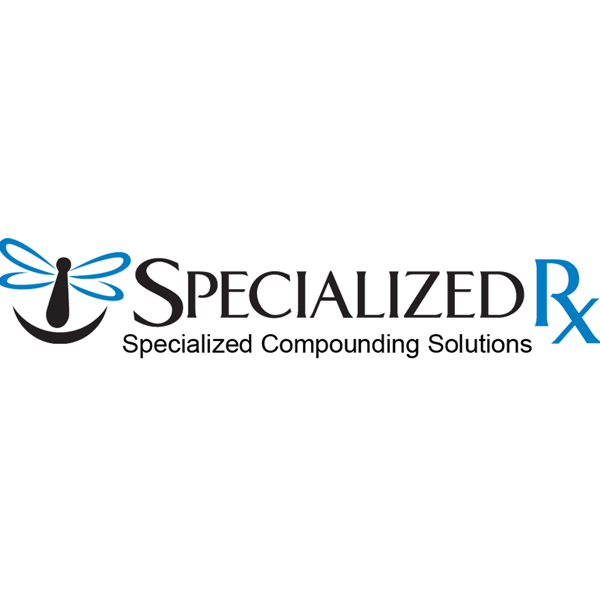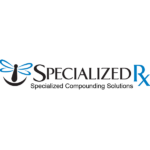 VersaPenn™ (AG) Anhydrous Transdermal Gel
Please
Login
to view pricing and place an order.
***ALL SPECIALIZED RX PRODUCTS ARE DROP-SHIPPED FROM THEIR LOCATION IN MN***
Description
Product Tech Sheet
Description
Transdermal Gel Base for Pain Management – For Rx Topical Use
VersaPenn™ Anhydrous Gel (AG) is a proprietary transdermal topical gel formulation with highly functional ingredients with documented solubility enhancement and clinically proven deep skin permeation and penetration results for numerous pharmaceuticals.  VersaPenn™ AG was specifically designed for pain management for both men and women with a high API carrying matrix permitting low volume administration.   VersaPenn™ AG was designed to promote drug delivery of both lipophilic and hydrophilic APIs allowing for a diverse range of topical formulation versatility.
Benefits:
Promotes penetration of compounded preparations
Clear to translucent gel matrix
Smooth, non-greasy sensory properties, tact-free skin feel
Anhydrous (extended 180-day BUD per USP <795>)
Aw < 0.6 promotes chemical and microbiological stability
Hypoallergenic
Non-comedogenic
Salt stable
Versatile: Readily incorporates (solubilizes) both oil-soluble or water-soluble actives
Compatible with botanicals, penetration enhancers, and common wetting agents
Free of dyes, fragrances, BHT, EDTA, urea, parabens, and petrolatum
Properties
| | |
| --- | --- |
| Category | Anhydrous topical for pharmaceutical compounding |
| Color | Clear to translucent gel |
| API Compatibility | Hydrophilic and Lipophilic |
| API Load / Salt Stability | Strong |
| Typical Applications | Pain Management, HRT, Sports Medicine, Veterinary, Antifungals, Corticosteroids |
** Call for bulk pricing