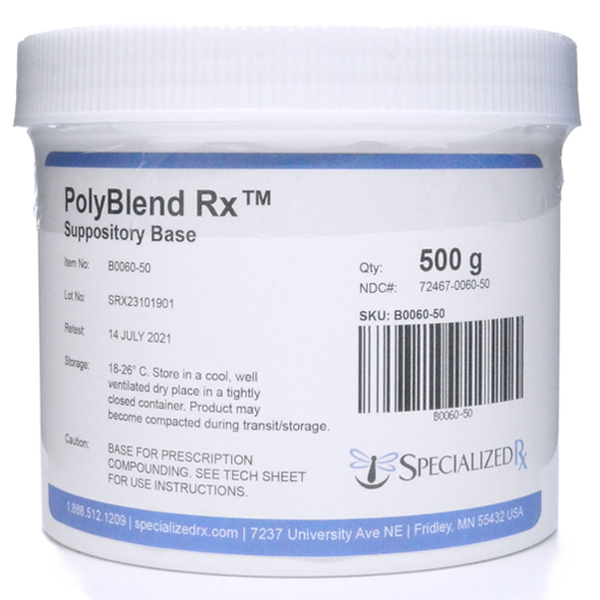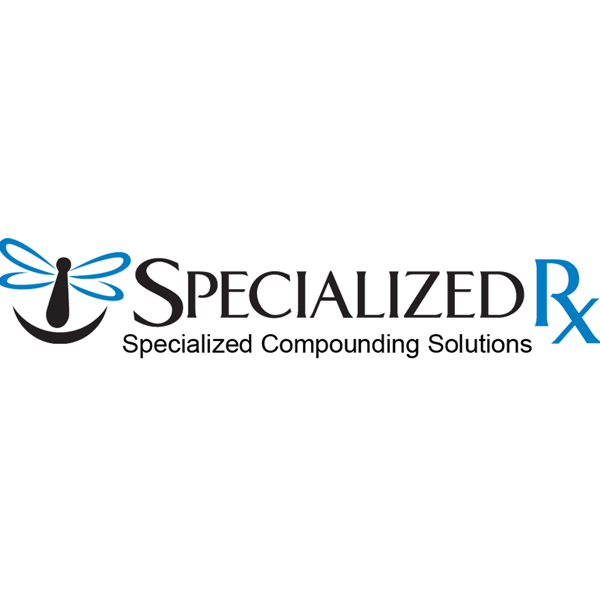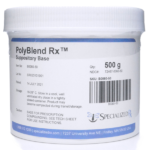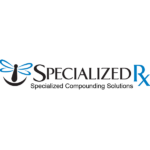 PolyBlend Rx™ Suppository Base
Please
Login
to view pricing and place an order.
***CONTACT YOUR SALES REP FOR PRICING AND AVAILABILITY***
***SPECIALIZED RX PRODUCTS ARE DROP-SHIPPED FROM CIRCLE PINES, MN***
Description
Product Tech Sheet
SDS
Description
PolyBlend Rx is an anhydrous granular form pharmaceutical base used in the preparation of suppositories when a water-soluble or water-miscible base is preferred. PolyBlend Rx consists of varying molecular weight polyethylene glycols with improved emulsifiers and mold release characteristics. Due to the specific polyethylene glycols used in this proprietary blend, PolyBlend Rx exhibits excellent stability at room temperature.
PolyBlend Rx releases active pharmaceutical ingredients by dissolving rather than melting, providing an extended disintegration time. Recommended for vaginal and rectal suppositories with a long history of use in pharmaceutical applications worldwide. Includes added emulsifying properties that help with dispersibility and bioavailability of hydrophobic actives. Mold lubrication not required. Ingredients meet the requirements of USP-NF.
**During summer months, it is recommended to ship expedited due to the melting temperature of the product.