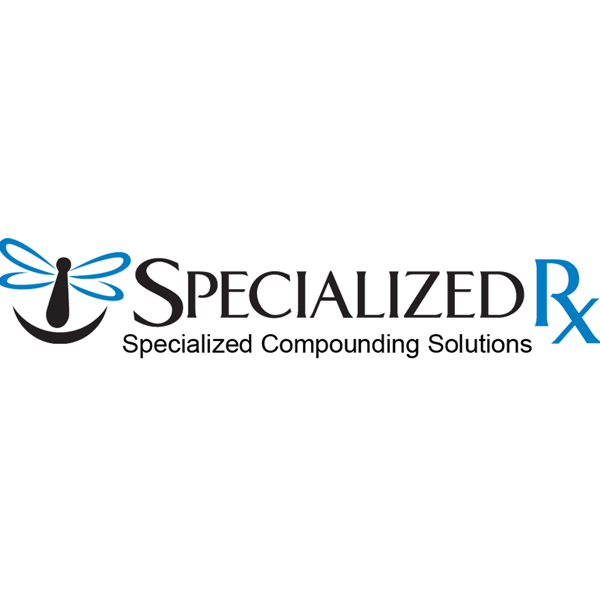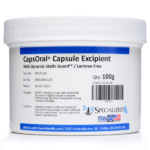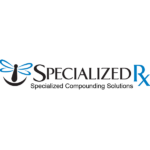 CapsOral® Capsule Excipient
Please
Login
to view pricing and place an order.
***CONTACT YOUR SALES REP FOR PRICING AND AVAILABILITY***
***SPECIALIZED RX PRODUCTS ARE DROP-SHIPPED FROM CIRCLE PINES, MN***
Description
Product Tech Sheet
Description
CapsOral is an extremely versatile excipient that can be used in oral capsule formulations with numerous active pharmaceutical ingredients (APIs), especially static prone, hygroscopic, and drugs exhibiting poor solubility.  CapsOral is an innovative SpecializedRx proprietary powder blend with several advantages over other traditional, more commonly used capsule fillers. All ingredients are pharmaceutical grade excipients that meet or exceed current USP-NF monographs.
Benefits:
Even Particle Distribution: Consistent uniform particle size offers improved API distribution when blended with CapsOral.
Time Saving: Easily blends with numerous APIs and enables powders to fall easily and faster into the capsules, increasing efficiency and saving time spent compounding by up to 3 times faster.
Improved API Dissolution: Enhances the dissolution of many APIs, including poorly soluble drugs, potentially leading to improved bioavailability.
Static Reduction: The physical properties exhibited in CapsOral offer superior static reduction often found when working with many APIs, including progesterone.
Effortless Spreadability: Easily spreads across capsule fill plates taking less time to compound versus lactose. microcrystalline cellulose, or many other traditional capsule excipients.
Improved Stability: Formulated with very low hygroscopic ingredients that resist moisture lending to improved stability, especially for moisture-sensitive APIs.
Classified GRAS status ingredients.
Pet Friendly: formulated without xylitol.
Formulated Without:
Lactose
Gluten
Casein
Soy
Corn
Cellulose
Xylitol
Tree Nuts
Sorbitol
Dyes
Sugar
Sodium Lauryl Sulfate (SLS)
Magnesium Stearate
Inquire for 25Kg+ pricing.
Capsule Packing Statistics available on Product Tech Sheet (#1 = 0.321g)